Self Guided Cycling Holidays
The Alpes Maritimes offer some of the most diverse cycling experiences that will delight the leisure cyclist or dedicated enthusiast alike.
The Côte d'Azur is a region of the Alpes Maritimes where the mountains meet the sea and offers the perfect combination of magnificent challenging climbs to spectacular gorges that meander through serene countryside.
However, unlike being based in a mountain village, the Côte d'Azur's climate is more predictable with sunshine 300 days of the year. Then of course, there is the famous coastline. Cannes, Monaco, Nice, Éze, St Tropez and more are all within easy reach from Saint Paul de Vence. With such a variety of options, you will never be lost for something to do, or somewhere to go. If you are looking for somewhere warmer to cycle in winter, look at this article about winter cycling.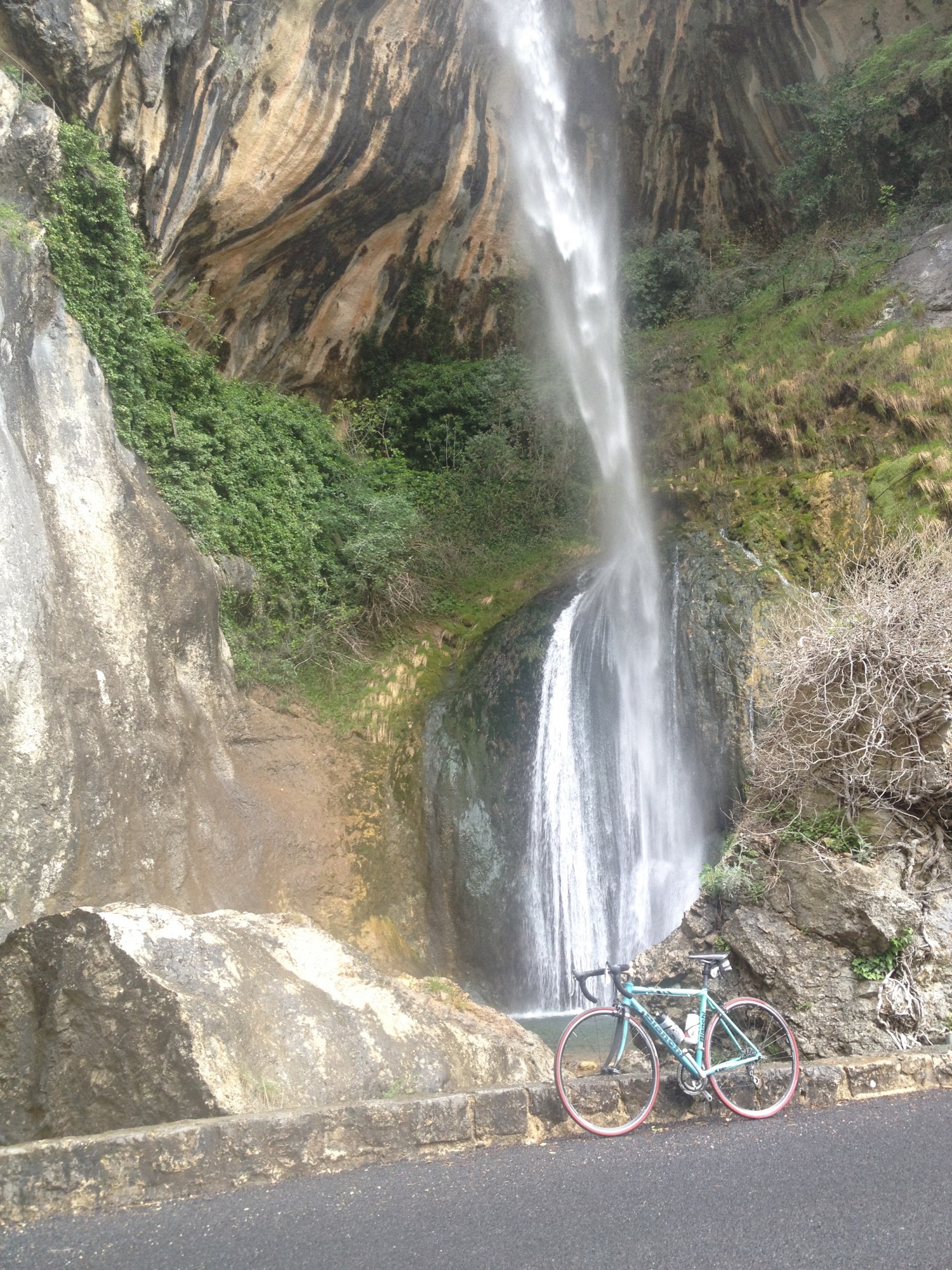 Self Guided Cycle Routes
Finding the best cycling roads in the South of France can be a gamble. It is easy to get carried away on a wonderful ride and lose track of your location. Take a wrong turn and you can end up on steeper roads than you anticipated. Some routes require you to take on extra on food & water during your ride. In the cooler months, you can travel too far without adequate clothing and get caught out as the sun sets and the temperature drops.
Self guided cycling routes remove the risk of making an error when exploring an unknown region. Our routes are built with knowledge garnered from 20 years of experience cycling in this beautiful and challenging part of France.
Rides Created For You
By answering a few questions, routes can be created based on your abilities, your available time and the current climate. All routes are fully marked up for turn by turn navigation including points of interest and information such as water fountains to recharge your bidon, cafés to take a break and must see places and views.
The routes can be used on a GPS device or smartphone with spoken directions allowing you to just enjoy the ride.
If preferred, routes can be printed along with a cue sheet. All routes are created with Ride With GPS. The best route building software and accompanying free mobile app.
If you need to rent a bike then we can arrange that for you. The bikes we have for hire are Bianchi Intenso fitted with Ultegra 11 speed and include, pedals, helmet, pump, tubes and levers.
The Price includes free delivery and pickup depending on your location.
1 day €55
2 days €100
3 days €140
4 days€180
5 days €220
6 days €255
7 days € 285
Extra days € 30
Accommodation
Villa Olivade is ideal for a couple looking for the luxuries of a large property without the large expenses. Situated in a private Domaine, the south facing aspect offers spectacular views to the sea and mountains from its balconies, terraces and garden.
The villa is located just 20 minutes from Nice airport, in the commune of Saint Paul de Vence, one of the most famous medieval villages in the Côte d'Azur.
If you are looking for accommodating more than 2 people or a group, then we have a number of villas and apartments in the commune that fit the bill as bike friendly accommodation. Please contact us for more details.
Activities For The Non Cyclist
A thousand things to do and see…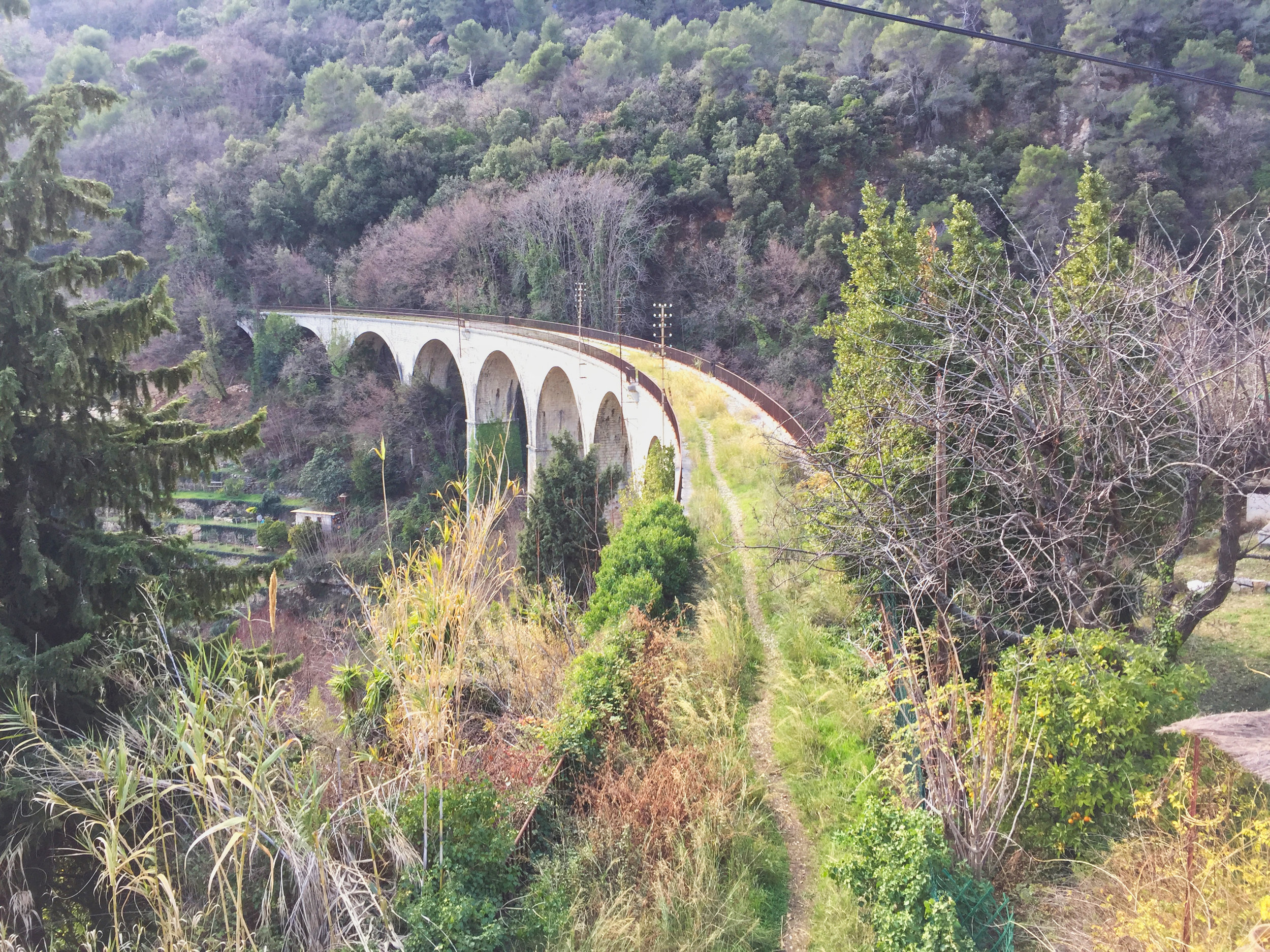 If your partner is looking for a different activity, then the Côte d'Azur offers a vast variety of sports or pastimes. Hiking, Sailing, Scuba diving, Skiing, Horse riding, Golf, Tennis, Fishing or Yoga are just a some of the many options. Alternatively, there are many famous places to visit such as museums, hilltop villages, old markets and beach resorts.
Of course you don't have to do any of that. Domaine du Piol offers a full size swimming pool. The villa is a perfect place to spend your time with private balconies, terraces and a garden where you can spend time together and just relax and enjoy the spectacular views to the sea and the Préalpes behind.
For many of our cycling guests who have a non cycling partner, we choose routes that last 2 to 3 hours that allows them to get out for a ride early in the morning, leaving time to spend the rest of the day together.
Having lived in Saint Paul de Vence for many years, we have the experience to make and organise recommendations to help you get the best from your holiday with us.
Frequently asked Questions
For the cyclist
Q. How fit do I have to be to cycle in the South of France?
A. One of my E.S.V.L club members once said to me "you cannot ride more than 5 minutes before you start to go uphill". This is generally true!
However, if you are new to cycling, or an experienced rider, I can tailor self guided cycling routes to suit your abilities.
For a majority of the climbs, it's not the gradients that can be a challenge, it's the time you spend going uphill. It is possible however to transverse the mountains rather than just go up them and most of the routes combine some climbing with flat sections and descents.
Q. Do you have facilities to maintain a bike?
A. The secure cave is equipped with a bike stand for cleaning and maintenance, floor pump and tools. There are also spare tubes, tyres levers, air canisters, a bidon and other small items.
We have an agreement with the bike shop Velo 06 bikes in Villeneuve Loubet for emergency bike servicing.
If you hire a bike it will be prepared for you so maintenance would not be required.
Q. What cycling clothes should I bring?
A. The seasons dictate your attire. Make sure you bring enough clothing for all eventualities. Early Spring mornings and late afternoon can turn chilly. When heading into the mountains, be careful of trusting the Meteo websites. Weather can be very localised. I always carry a Gillet just in case the weather turns.
However, in the summer months, sunny weather is virtually guaranteed.
Q. I will use your routes on my mobile. What if it runs low?
A. The maps can be downloaded to an app on your mobile and used offline. Put your phone into airplane mode so you are not connected to the internet and your phone will last many hours whilst still navigating your route and speaking turn by turn directions.
Q. I don't have a gps device or smartphone, can you supply a map?
A. Our mapping application allows you to print out a map and cue sheet. We recommend that you do this as a backup to your smartphone or GPS device. If you hire a bike, a GPS can be provided for 5 euros a day.
For the non cyclist
Q. Can you recommend the best beaches, markets, museums etc.?
A. My partner Sally and I have been coming to the region for 20 years and lived in Saint Paul de Vence for over 6 years. We know the area very well and can make recommendations to get the most from your time in France.
Q. What is there to do in Saint Paul de Vence?
A. Saint Paul de Vence Is one of the most popular medieval villages in the Côte d'Azur. The cobbled streets enclosed by the fortified walls are home to many artisans creating art and sculptures.
There are a number of restaurants to choose from including the famous Colombe d'Or which is home to the largest private collection of art and sculptures from names such as Renoir, Matisse, Picasso, Chagall and more. The Fondation Maeght (www.fondation-maeght.com) is also located in St Paul.
If art is not your thing then the village still offers plenty to do. Maybe take coffee at La Café de la Place. Play petanque with the locals or meander around the perimeter taking in the wonderful views.
Q. I just want to read, relax and chill out.
A. Villa Olivade has its own private balconies, terraces and garden. There many spots to relax with a glass of wine and a good book. There are 2 sun-beds on the terrace and 2 on the garden decking. Both offer unrivalled views of the coast to the South and the Var in the West. Under the pergola, there is a large dining table with seating for 4.
The pool is just 30 seconds away and can be used from 1st May to the end of October.
For both
Q. Can we both cycle?
A. There is no reason why not! There is secure space for 2 bikes and the bike supplier has make and women specific bikes for rent as well as E-Bikes. Routes can be tailored to your requirements.
Q. How far are you from the major destinations by car?
A. The A8 Autoroute makes travelling easy. Nice airport is 20 minutes. Nice town 25 minutes. Monaco is 35 minutes, Cannes 35 minutes, St Tropez 1 hour. If you fancy going to the Mercentor it will take you about 1 hour.
Q. Tell me more about you.
A. I have been cycling in this area for 20 years and a member of cycling club based in Villeneuve-Loubet. The nearest cycling club to Saint Paul de Vence.
I have ridden every road within a 100 mile radius of Saint Paul throughout the seasons so I know the best routes to suit the climate and conditions. I have also competed in many Tour de France stages (Etape du Tour), ridden the Pyrenees, Mont Ventoux and La Marmotte.
I currently ride about 200 miles a week and compete in sportives and races.
My partner, Sally-Anne and I have owned Villa Olivade since 2001.